Quality Craftsmanship with a State-of-the-Art Manufacturing Facility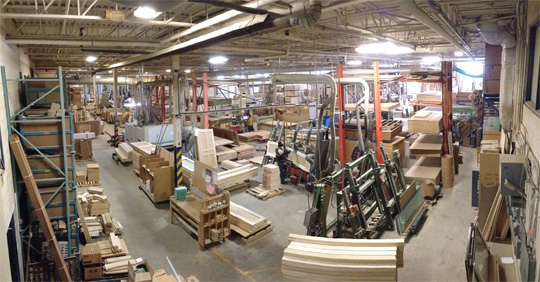 At Traditional Door Design and Millwork, we take pride in every project that we produce at our 60,000 square foot manufacturing plant. We distribute our products worldwide, and quality has always been a very important factor for our clients. By investing in our plant, we consistently create positive results for thousands of customers each year.
Traditional Door's designers work with cutting-edge CAD tools to create customized products that are durable, stylish, and beautiful. Our teams can find solutions for any type of project, and we strive for excellence from the first step of the design process to the final stage of manufacturing.
As an industry leader, we regularly install new equipment and implement new tools at our facility. Our staff also follows strict protocols to ensure consistent service, and we can handle projects of any size without sacrificing quality.
Our products include exterior and interior doors, mouldings, millwork and more. Each piece we create features immaculate craftsmanship and excellent materials. By combining traditional manufacturing techniques, new technologies, and extraordinary attention to detail, Traditional Door's manufacturing plant is truly an outstanding resource.
We're here to help
To schedule an appointment, or for more information regarding our facility, contact us today.