Create an Impressive Effect with Reclaimed Wood Doors from Traditional Door Design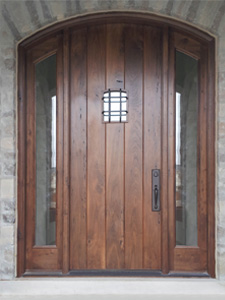 An antique door can add a beautiful, rustic finish to your home, but it's practically impossible to recreate the effect without naturally aged wood.
At Traditional Door, we specialize in using antique woods to craft stunning exterior and interior doors for all types of homes. Our teams carefully source reclaimed wood to deliver pieces with real history, and the results are absolutely outstanding.
Choose enchanting doors made from elm, hemlock, pine, and oak. We also offer a variety of stain colors and decorative wrought iron accents, including handle sets and hinges that will complement this rustic, old world look.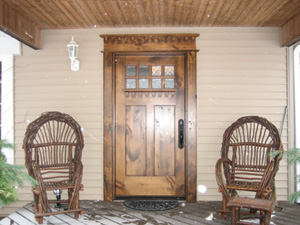 Reclaimed wood has a captivating presence, and our goal is to create impressive products that immediately accent the best features and unique aesthetics of any home. You can select any of the designs in our gallery for your project or our designers can work with you to create a custom look. Each of our doors are built to last, and we create all of our products at our Ontario facility to ensure consistent results.
We're here to help
For more information or to receive a quote, contact us today! Submit a form online or give us a call at (416) 747-1992