Custom Decorative Glass for Exterior and Interior Doors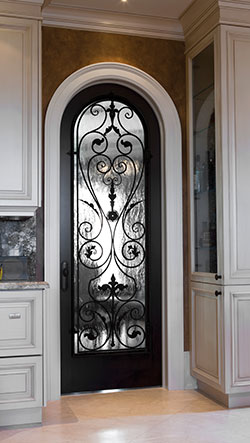 Traditional Door provides decorative door glass for doors, sidelights, transoms and more.Decorative glass is more than a finishing touch; it's a creative element added to your doors that help define the character of your home.  As one of Canada's leading manufacturers, we can help you choose the perfect glass products for your project. Choose from an assortment of designs or create your own by drawing from a versatile set of figurations. Our designers are always available to provide assistance, and because we specialize in decorative glass manufacturing, you always get durable results that will last for years.
Some of the features of our decorative glass products include:
Excellent Detailing with Strict Quality Control
Color and Design Options to Match Any Home Aesthetic
Custom Sizes On Request
Hundreds of Design Options
Caming Finish Options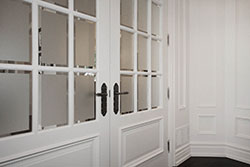 Traditional Door Design and Millwork is proud to offer high-quality decorative glass for all types of doors and entryways, and we can handle orders of any size.
We're here to help
Browse through our gallery to see how our glass products can change your home, and then contact us today for a free quote or for more information.